Recently, CBD has exploded into the market. It has become one of the fastest growing industries of 2019. Due to the celebrity endorsement, the CBD market has and continues to flourish. Less than a decade ago, consumers had limited options from several brands. Now consumers can go online and purchase however many items and choose from thousands of different brands. 
Roma Leaf offers high quality CBD that has been 3rd party tested. One of Roma Leaf's specialties is sleep, which, unfortunately, is often a neglected component of a person's everyday health and well-being. Not getting enough sleep can lower your sex drive, weaken your immune system as well as affect a numerous amount of functions of the body. Sleep is a naturally recurring state of rest for the mind and body and is necessary for everyone, just as much as food and oxygen are.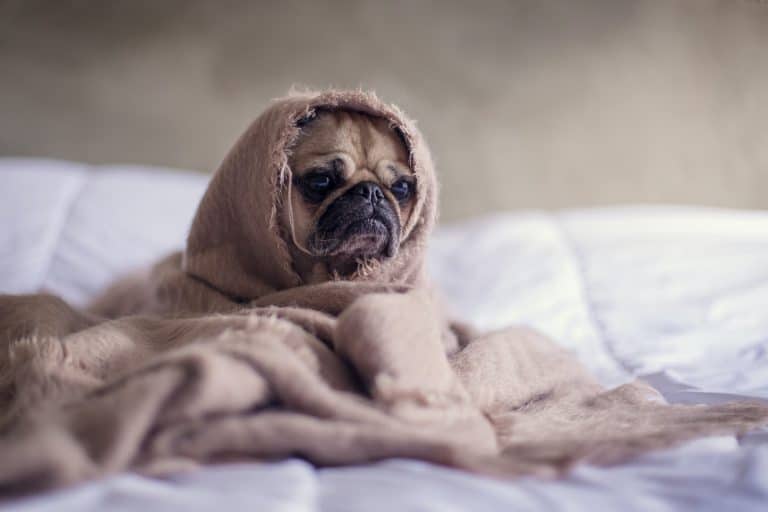 In an attempt to solve the global issue in sleep loss, many companies have pushed medications on patients without considering a natural option. The optimal dose depends on several factors; body type, tolerance and the amount of discomfort the consumer is in. This article will take a look at the key considerations to keep in mind when deciding the proper dosage.
DISCLAIMER: First-time CBD users should consult with a physician before using any CBD products.
What is CBD?
While medication is a viable solution for severe sleep loss, there are other options that don't require a doctor's visit or pricey, and side effect ridden prescription drugs. Most people don't realize that herbal medicine can be as effective as prescribed drugs. One natural option is cannabis.
Cannabidiol or CBD is a natural substance found in hemp plants. The plant is rich in chemicals called cannabinoids that bind to our cells' cannabinoid receptors. They are commonly concentrated in the central nervous system and in almost every bodily organ we have. CBD is non-psychoactive, meaning it does not get you high. CBD does not activate CB1 or CB2 receptors making it not addictive. CBD oil is made by extracting CBD from the plant, then diluting it with an oil like coconut or hemp seed oil.
When Do I Take CBD to Fall Asleep?
If you want to improve your ability to fall asleep and stay asleep, it is important to take your CBD product at the optimal time. While this period may vary depending on sleep schedule and the product itself, it is a good idea to take your dosage before bed. When taken before bed, one can address concerns such as; pain and anxiety that lead to poor sleep. CBD helps with the calming of the mind. This can improve overall sleep quality and better recovery from a long day or from acute injuries. CBD actively targets your body's sleep cycle, acting as a natural sleeping aid. Despite this, many take CBD during the day without the "sleepy effect". Low doses of CBD can actually help increase focus and relax your body and mind. 
Important Considerations
Like any product, it is important to do your research. You want to be sure that CBD is the right product for you. With that in mind, here are some considerations that one must keep in mind when determining a dosage:
1. Concentration: The concentration refers to the amount of CBD in a product. It is typically measured in milligrams (mg), which indicates the amount of CBD per serving.
2. Body weight: Someone's weight plays a crucial role in how much CBD one can take, as it affects each body differently. Those on the heavier side need a little higher dose to experience the desired sensation. Those who are on the lighter side, may feel the desired effects with a lower dose.
3. Desired effects: People with chronic pain, severe sleep loss, or generalized anxiety could benefit more from a higher dose, while those looking for a little boost in relaxation may turn to a lower dose.
4. Tolerance: As with medicine such as Advil, CBD products can become less effective with consistent use. A simple solution to this would be to up your dosage or take a two to three day tolerance break! 
Dosage
This table provided by Tuck breaks down the starting doses based on body weight and effectiveness level. These are approximations and "highly subjective due to the nature of CBD consumption".

Stronger doses may be more suitable for certain consumers, including those with severe pain, chronic symptoms, or those with a high CBD tolerance. CBD isn't toxic and the gradual increase of dosage doesn't carry any side effects. Many find that the steady increase of the dosage is the best way to achieve the desired effects. The type of CBD product is also crucial to consider, as each is associated with different concentrations, and dosing methods.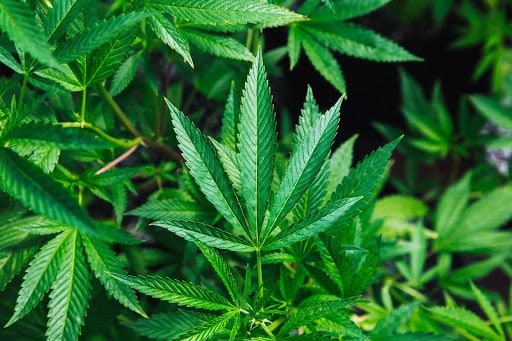 CBD Tincture
Roma Leaf's CBD oil is easy to use and is perfect for quick relief. We recommend applying it on or under the tongue, as the liquid is absorbed directly into the bloodstream. Unlike topical application, liquid CBD travels to all parts of the body. 
Roma Leaf offers a few different bottles with different amounts of CBD liquid inside. On each box that our consumers receive there is a recommended dosage on the side. The 250mg bottle's suggested use is for adults to take one full dropper (approx. 1 mL) once daily for approx. 8.5 Hemp CBD or as directed by a healthcare provider. 
CBD Edibles
Edibles are a method of consumption that will result in delayed effects. Edibles are great for people who seek sustained effects or those who want to be subtle about their CBD usage. Most edibles contain a portion of THC, which induces a wide range of effects including increased appetite and fatigue. CBD based edibles contain oil from which is extracted from hemp or a marijuana plant. It is then blended with other ingredients.
 This table provided by CBD Oil Review, breaks down the recommended dosage for CBD infused products.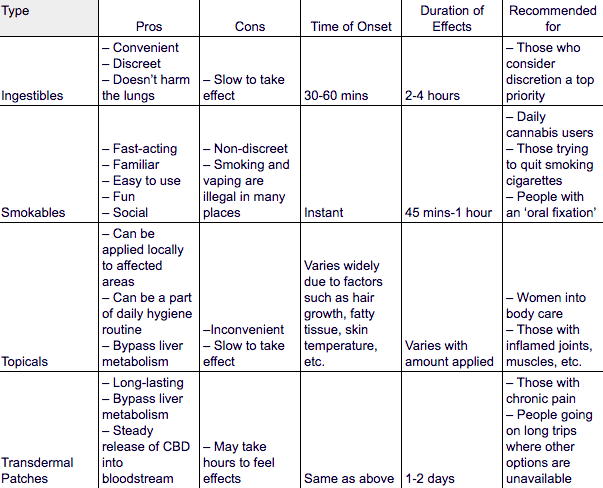 Roma Leaf
Roma Leaf was founded in 2019 and is a family-owned and operated company based in Los Angeles, CA. The company was created to help others receive comfort and relief with an all natural solution. Sourcing ingredients that are 100% organic, non-GMO, and lab-tested to ensure the highest quality, our products contain 0% THC. This means you can access the health benefits of CBD without any psychoactive effects. The Co-Founder suffered from severe migraine headaches for years, and her father had terminal pancreatic cancer that caused acute pain and discomfort. Both she and her father were hesitant to use prescription medications due to the overwhelming amount of side effects and the possibility of addiction. After searching for alternative pain relief, they discovered CBD oil. Immediately, both she and her father discovered that CBD oil was an effective method of pain relief. We believe in providing the highest quality products from a company our consumers know they can trust. We also believe in educating as many people as we can to all of the health benefits CBD oil has to offer. We provide people with an all-natural way to feel good both inside and out.