One of the most popular reasons people turn to CBD products is to find relief from anxiety. CBD acts on the brain to promote a calmer mood and antidepressant-like effect.
One common concern people have is that CBD will cause feelings of paranoia and worsen feelings of anxiousness, as this can be the case for some people when they use marijuana. We're here to clarify that CBD will help you in many ways and put to rest any concerns you have that CBD causes any forms of distress.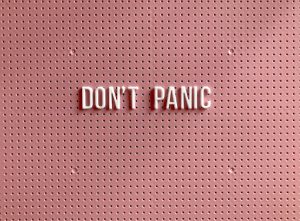 The compound in marijuana which is responsible for the paranoia some people experience is THC. In studies, scientists have found research subjects given THC more likely to experience paranoid thoughts than subjects given a placebo. This suggests the THC in marijuana is responsible for possible paranoia or similar negative feelings. 
All Roma Leaf products contain 0% THC. This way, the healing properties of the plant are accessible without the psychoactive effect or the potential side effects. 
In short, paranoia is not a common side effect of taking CBD. CBD has been found to help anxiety, not add to it. It's even being studied for its positive effects on schizophrenia sufferers who experience paranoia as part of their symptoms. 
If you are someone who suffers from anxiety, stress or depression, Roma Leaf has an array of products to bring you relief.
Sources:
https://www.medicalnewstoday.com/articles/279630.php